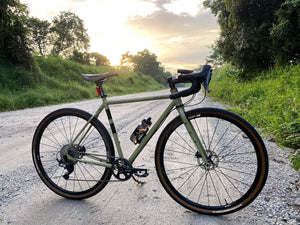 Gravel in Singapore - Bahtera Track
There's not much, but there are a few spots here and there.
On a recent ride, we went to Bahtera Track, where the Sarimbun Scout Camp is located. Its also an historical site - the Japanese first made landfall here during the invasion in World War II.
Bahtera Track is a roughly 1 km gravel road starting at the junction of Lim Chu Kang Road and Lim Chu Kang Lane 5. While not in itself a ride, its a nice little detour from the usual Lim Chu Kang loop, especially if you have the tyres for it.
As we were there during dusk, the evening sky made for a spectacular backdrop. Check it out!
---